Reklama spaudoje – atgyvena?
Spauda ilgą laiką buvo viena svarbiausių reklamos priemonių, tačiau išpopuliarėjus internetinei prekybai toks reklamos būdas buvo nustumtas į šoną. Nors reklama spaudoje yra pasirenkama ir šiandien, tačiau neretai keliamas klausimas, ar toks reklamos būdas vis dar yra efektyvus, ar palankiau pasvarstyti apie kitas reklamos priemones. Taigi, kokie yra svarbiausi tokio pasirinkimo privalumai ir trūkumai?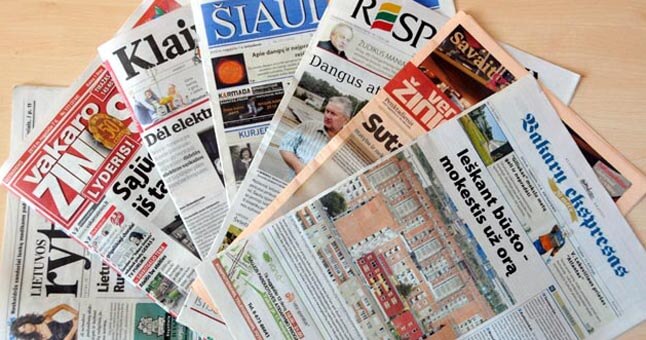 Reklamos spaudoje privalumai
• Platus spaudos leidinių pasirinkimas: galima rinktis reklamą laikraščiuose, žurnaluose, kataloguose, žinynuose, ir t.t.;
• Reklama spaudoje tam tikrais atvejais gali pasiekti vietinę rinką (pavyzdžiui, jei pasirenkama reklama tam tikro regiono laikraščiuose ar kituose leidiniuose);
• Galima reklamuotis tokiose skiltyse, kurios padeda pasiekti tikslinę auditoriją, todėl reklama tampa kur kas efektyvesnė;
• Jei pasirenkama reklama kasdien leidžiamuose laikraščiuose, tokiu atveju reklama gali būti labai greitai atspausdinama. Jei siekiate, kad jūsų pateikta informacija kuo greičiau pasiektų tikslinę auditoriją, tikrai verta pagalvoti apie būtent tokį pasirinkimą;
• Reklama specializuotuose žurnaluose (skirtuose žvejams, paaugliams, auginantiems vaikus, ir t.t.) gali padėti paprasčiau sudominti skaitytojus (svarbiausia – pasirinkti tinkamiausios tematikos leidinius);

• Reklama žurnaluose įprastai yra ilgalaikė (jie skolinami draugams, kolegoms, ir t.t.), tačiau to negalima pasakyti apie reklamą dienraščiuose.
Reklamos spaudoje trūkumai
• Nors laikraščių ir žurnalų prenumerata vis dar yra ganėtinai populiari, tačiau vis daugiau žmonių nusprendžia rinktis elektroniniu būdu prenumeruojamus leidinius. Tokiu būdu sutaupoma pinigų, ir galima dar greičiau sužinoti pačias šviežiausias naujienas;
• Įvairūs spaudos leidiniai yra leidžiami tam tikru numatytu tiražu, todėl pasiekta auditorija gali būti ganėtinai siaura (reikėtų įvertinti ir tai, kad ne visada išparduodami visi spaudos leidiniai);
• Reklama spaudoje yra ganėtinai brangi, todėl svarbu pagalvoti, ar toks pasirinkimas tikrai pasiteisins;
• Pamatuoti reklamos efektyvumą yra gana sudėtinga (jei pasirenkama reklama internetinėje erdvėje, galima atlikti rezultatų analizę, ir tai padeda įsitikinti, ar sprendimas tikrai pasiteisino).
Kada geriau reklamuotis internete?
Nors šiandien savo internetines svetaines turi dauguma įmonių, tačiau reklama spaudoje yra vis dar gyvuojanti. Tai gali būti vienas iš reklamavimosi būdų, tačiau nusiteikite, kad pamatuoti grįžtamąjį ryšį bus gana sudėtinga ar net neįmanoma. Jei tikitės, kad įvertinti reklamos efektyvumą galėsite be didelių pastangų, tokiu atveju pravartu pasirinkti internetinę reklamą, kurios formų yra iš tiesų daug (tai gali būti reklama socialiniuose tinklalapiuose, Google reklama, ir t.t.)
Jei prekes ar paslaugas siūlote vien tik internetinėje erdvėje, natūralu, kad reklama internete bus pačiu geriausiu pasirinkimu, todėl pagalvokite apie tokią galimybę. Toks sprendimas puikiai pasiteisina tada, kai norima pasiekti kuo platesnę potencialių klientų auditoriją bei gana nedidelėmis investicijomis pasiekti kiek įmanoma geresnių rezultatų. Nors teigti, kad reklama spaudoje yra atgyvena, būtų pernelyg drąsu, tačiau tokia galimybė šiandien tikrai nėra pati efektyviausia.